NextAvailable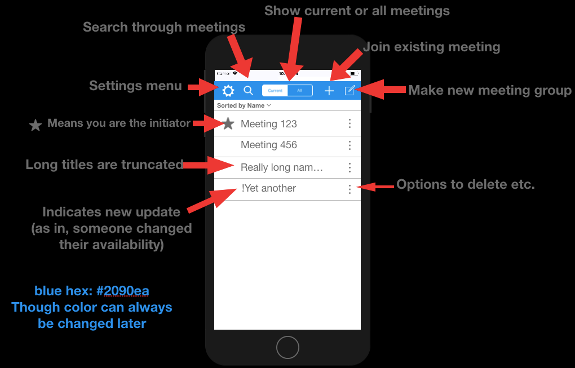 NextAvailable is an iOS scheduling app group project led by SIUE faculty and worked on by various students.
There was an unofficial 0 credit hour class for learning Swift and Xcode, followed by another unofficial class for learning Interface Builder, iOS simulator, and making an iOS app. Hopefully, development of this group project will resume in the fall. If not, I can always finish it myself.
This project involved learning new things, making group decisions, splitting up work, meeting with students outside of class, coordinating via Slack, using GitHub, writing Swift, learning about Human Interface Design, and using Keynote to come up with screen mockups. It will involve more in-depth Swift and iOS-specific features later down the road.