SaintLouisSoftware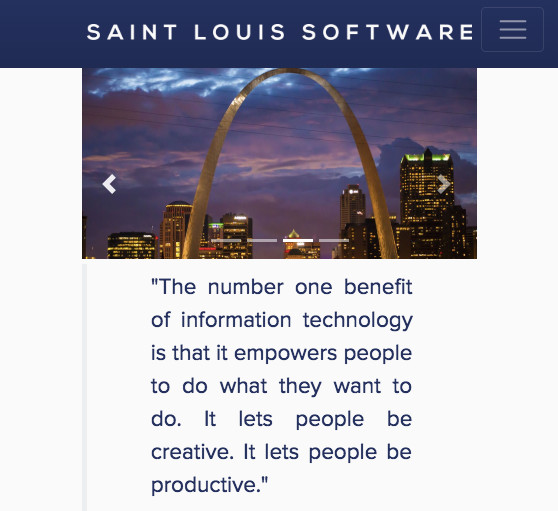 This site only has a single code base for both desktop and mobile. Rather than doing things the old-fashioned way of looking at a user agent and deciding which site to serve a visitor, the site's designed in such a way that it is intended to look good on a wide range of devices, with different aspect ratios, resolutions, and screen sizes.
If you're on a computer, try resizing your browser window and scroll up and down to see the different effects at different resolutions, aspect ratios, and levels of scrolling through a page.
Here are some of the modern features that went into this site's frontend:
HTML5
CSS3
Media queries
Modal boxes
Image lightboxes
Collapsable hamburger menu
Sticky navbar
Responsive design
Bootstrap classes
Responsive columns and rows with breakpoints
Transitions
Fluid images
Hidden overflow images (for a different visual effect)
Quote boxes
Carousels
Glyph icons
JavaScript and jQuery
Including aesthetically-pleasing fonts rather than being limited by fonts installed on the visitor's device
Visual hints at interactivity, such as lightening or changing the cursor on hover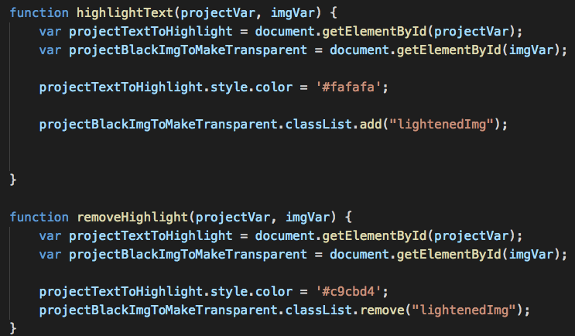 I eventually want to get more into frontend frameworks such as Angular for making single-page applications (SPAs).
Here's what I made it with:
Namecheap for the domain, hosting, and SSL
cPanel X
Softaculous
CloudLinux
HTML5
CSS3
JavaScript
jQuery
Bootstrap
FontAwesome
Proxima Nova
Tether
ShareThis
Google Analytics
Disqus
Open Graph Protocol
Google Custom Search
Cloudflare, including caching and security and CDN features
Various minifiers and compression tools
PHP
Google Recaptcha
Visual Studio Code
W3 Validator
Facebook OGP Debugger
GIMP
Google AMP
Pingdom for monitoring site performance and uptime
You can check out the saintlouissoftware.com GitHub repository here.